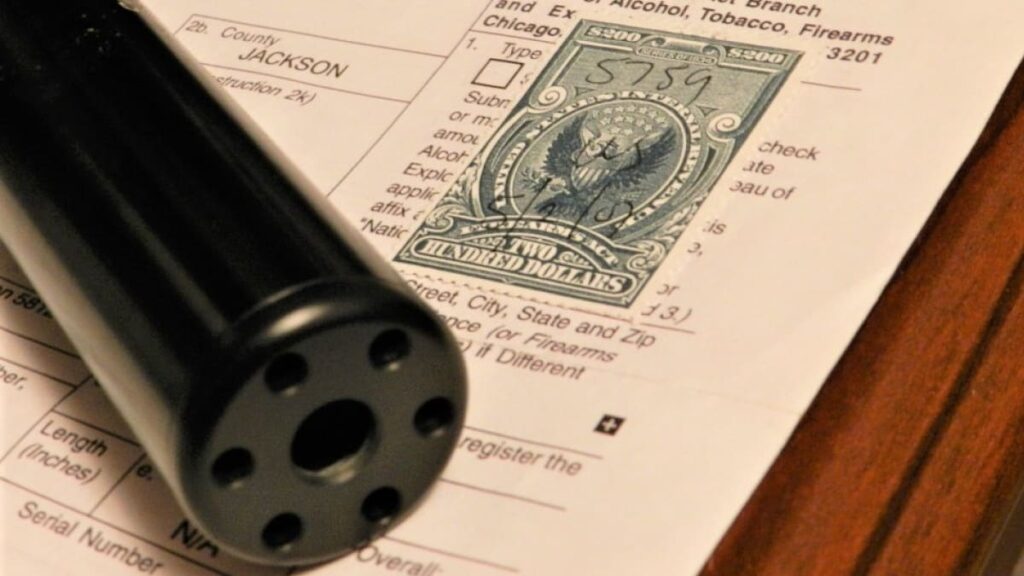 Purchasing NFA items such as suppressors and short barreled rifles may seem daunting at first glance, but with the ATF's implementation of eForms the process has become both easier and faster, with application times closer to 200 days vs the 8 – 12 month wait time before eForms were permitted.
The process does still require the purchase of a $200 tax stamp, and there are still several steps that must be completed. With a little planning, all of the steps required can be completed within a day or two. Let's review what is required to purchase a suppressor or short barreled rifle…
1. Gun Trust or Individual Applicant?
The first thing to decide is if you should purchase your NFA item as an individual or with a Gun Trust. There are many benefits to using a gun trust, some of which include (but aren't limited to):
Beneficiary Distribution: You may decide what happens to the items in the event of your death OR if you are no longer able to own firearms and NFA items due to legal reasons (temporarily or otherwise), including a felony conviction, being "red flagged", etc. As an individual purchaser in those situations, NFA items would have to be destroyed, sold, or turned into law enforcement.

Co-Trustees: Co-trustees can handle, use, and store any items within the trust. You may add anyone as a co-trustee so long as they are legally able to own and possess firearms.

Flexibility Without Cost: Adding beneficiaries and co-trustees to a gun trust do not require the cost of an additional $200 tax stamp. Individual purchasers must pay the tax stamp anytime possession of the NFA item changes. For instance, suppose you are "red flagged" and have temporarily given possession of the item to a local gun shop. Once your legal matters are addressed, you would be required to both re-apply for possession and purchase another $200 tax stamp.

No CLEO Signature Required: If you use a gun trust, you will not be required to obtain a signature from your Chief Law Enforcement Officer on your application (Form 4, Form 1, etc).
If you decide to use a gun trust, we have partnered with 199Trust.com in order to provide discounted Gun Trust services. Purchasing a gun trust with us is only $59, verses $79 with them direct. You may also use an existing gun trust (or purchase a new one from another company).
2. NFA Responsible Person Questionnaire (Form 5320.23)
The ATF requires the completion of Form 5320.23 by all co-trustees in a gun trust or by the individual purchasing the NFA item (download here). Gun trust beneficiaries are not required to complete the form.
The form is in duplicate. The first part has fillable PDF fields and is to be sent to the ATF. The duplicate must be completed by hand and sent to your Chief Law Enforcement Officer. You will not require a signature or approval from your CLEO. This is purely a notification.
The form will require a passport style photograph as an attachment. This photograph will also be required for the Form 4 application.
A few things to keep in mind when completing the form…
Use all UPPER CASE letters
Don't leave any fields blank, enter "N/A" instaed.
While not required, we recommend mailing the CLEO copy with "signature confirmation".
Keep copies of everything!
3. Electronic Fingerprints
The ATF eFile system requires an electronic fingerprint transfer file (.EFT) for NFA transactions. If you are using a trust, each "responsible person" on the trust must provide fingerprints. Beneficiaries are not required to provide prints.
You may find locations near you that provide electronic fingerprinting services by doing a Google search for "EFT fingerprinting near me", "electronic fingerprinting near me", or with similar terminology. Some UPS stores provide this service and many local and county law enforcement agencies offer it for free or discounted rates. Either way, be sure they are providing an EFT file and not just a scanned copy of a fingerprint card!
4. Open an ATF eForms Account
This only take about 5 minutes, but be sure to note your username (which will be generated by the ATF) and your pin number (which you will choose). You can sign up for an account by clicking the "Register" button at this link: https://eforms.atf.gov